Director of Schools
Ronald Stones OBE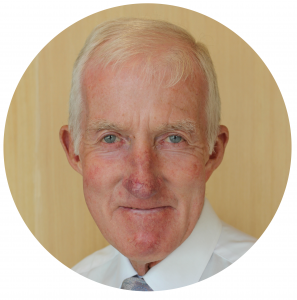 Ronald hails from Britain, but has been resident in South-East Asia for thirty years. His entire career has been spent in education. He led three of the region's prestigious international schools – Tanglin Trust School, British International School Jakarta and British School Manila.
He also spearheaded the development of a new paradigm in education which changed the distribution of prosperity in the developing world. Ronald has been awarded several honorary positions, including Fellowship of RSA and recognition by Britain's Queen Elizabeth II for services to education.
Principal
Jennifer Worthington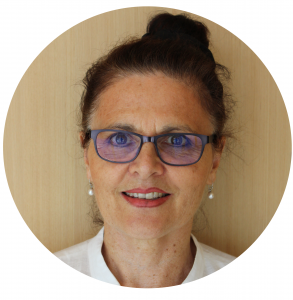 Jennifer is an experienced Australian educator. Her initial qualification was in Primary Education, but her love of learning led to two Master's Degrees in the field of education. It also led her to additional postgraduate qualifications in Visual Arts, Indonesian Language and English as an Additional Language (EAL).
Her career in education has provided the opportunity to work in schools across Australia, and on the international circuit in Singapore, Indonesia, Hong Kong, Philippines and Switzerland. This international exposure has helped her gain a global appreciation and perspective of education across cultures. As a passionate educator, Jennifer feels privileged to facilitate the holistic development of her learners on their journey to become active, globally responsible citizens.
Jennifer has held leadership roles in various national and international schools. Her teaching experience spans across all year levels in primary education as a classroom teacher, as well as specialist teaching roles in Visual Art, Indonesian Language and English as an Additional Language. Jennifer is a licenced-certified Concept-Based Curriculum and Instruction presenter, teacher trainer for TESMC (Teaching English (ESL) to Students in Mainstream Classrooms), and IB Educator – IB Workshop Leader & School Visit Team Member.
Primary Teacher
Julie Cooper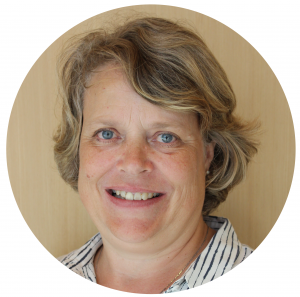 Julie is an experienced UK qualified teacher. She has a BSC (Hons) in Applied Biology from Coventry (Lanchester) Polytechnic and a PGCE from Bradford University. Her subject specialism is science.
Julie has many years' experience teaching across the primary age range in schools in the UK and Singapore. Her love of science and expertise in teaching science is highly valued in schools she has taught in. Whilst working at Tanglin Trust School Julie promoted the use of the grounds as an exciting science resource for young learners to explore science concepts and develop their understanding of and love for science. She is looking forward to developing the Garden to Table Project at The Grange in which the students learn essential life skills in a fun way and also learn about food education and environmentally sustainable practices and lifestyles. These are areas in education that Julie is passionate about.
She believes in creating a positive learning environment in which children are confident to "give it a go" and believe in their own ability to take on new challenges. Julie's hobbies include a variety of arts and crafts, often taking inspiration from nature and the architectural and cultural diversity of SE Asia.
Early Years Teacher
Helen McPherson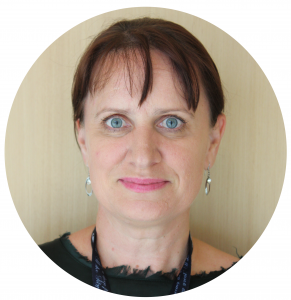 Helen McPherson is an Australian teacher with over 12 years' experience teaching young students. She has a Bachelor of Education specialising in Early Childhood Education from the University of Canberra, plus postgraduate qualifications in Teaching English to Speakers of Other Languages and Contemporary Literacies.
Helen has taught in Asia for 8 years in Singapore, Thailand and China and has had the privilege of teaching a broad range of students from many nationalities. She has experience with the British and Australian curriculum and different educational frameworks. Helen focuses on a range and balance of teaching methods to allow each student to develop as a whole child.
Helen's professional interests are in inquiry and curiosity guided activities for young students and in language acquisition. Helen has specialised knowledge with regard to the nature of 21st-century literacies, language informed approaches to literacy, and the nature of evidence in literacy curriculum and assessment. She has a passion for inspiring a love of reading in her students.
Language and Learning Support Teacher
Graham Worthington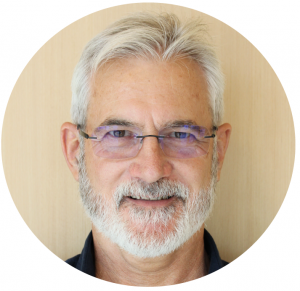 Graham is an experienced Australian teacher with a background of 20 years' service in the Royal Australian Air Force (RAAF). His teaching qualifications and experience support a deep interest in language teaching; specifically, English and Malay/Indonesian. Graham has taught in Australian schools, private schools in Indonesia and in international schools in Singapore, Geneva, and Manila. During his time at Ecolint Geneve he pursued his passion of supporting needy students in the crucial area of Primary Learning Support. Graham is licenced-certified to instruct teachers in the TESMC (Teaching English (ESL) to Students in Mainstream Classrooms) 52hour course.
This energetic educator is a tireless mentor who works in harmony with colleagues and parents to ensure that each student reaches his/her true potential. Along with his wife Jennifer, Graham is a passionate humanitarian and environmentalist and promotes this in his schools. While at Singapore's Tanglin Trust School Graham served as the inaugural Coordinator of Corporate Social Responsibility (CSR) across the whole school. He also coordinated the NYAA (International – Duke of Edinburgh Award). Graham celebrates a love of sport and outdoor living. He is keen kayaker and volunteers his time to assist student kayakers in the Para Athletes Program conducted by Singapore Canoe Federation.
Download our full list of teachers