Our Academic Leadership Team has years of school management and consultancy experiences behind them.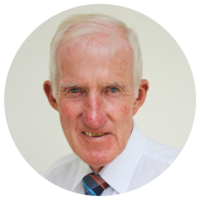 Ronald Stones OBE
Director of Schools
Read more
Ronald Stones OBE
Ronald hails from Britain, but has been resident in South-East Asia for thirty years. His entire career has been spent in education. He led three of the region's prestigious international schools – Tanglin Trust School, British International School Jakarta and British School Manila.
He also spearheaded the development of a new paradigm in education which changed the distribution of prosperity in the developing world. Ronald has been awarded several honorary positions, including Fellowship of RSA and recognition by Britain's Queen Elizabeth II for services to education.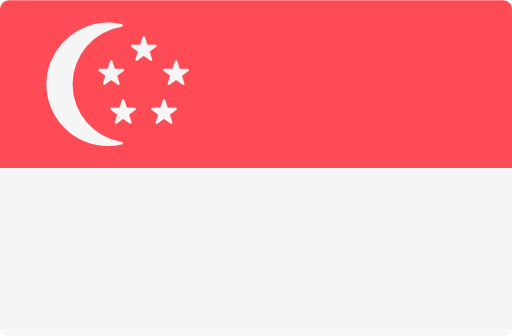 Eugene Low
Principal
Read more
Eugene Low
Eugene is an experienced international educator who had held various teaching and leadership positions in both Singapore and overseas schools. In his various roles, Eugene had been directly involved in school administration, student pastoral care, professional development, mentorship and appraisal of teachers, curriculum development, implementation and review, and preparing school communities for external accreditation.
For the last 14 years, Eugene actively represents Fieldwork Education and the International Baccalaureate (IB) Asia Pacific region in providing school consultancy, accreditation and teacher training services for schools in the Asia Pacific region – Singapore, Malaysia, Thailand, Indonesia, China (including Macau and Hong Kong), Australia and New Zealand. After 22 years in education, Eugene remains passionate about children's education and believes that a quality international education should be focused on developing internationally-minded, culturally-sensitive, environmentally-conscious and self-aware learners who can impact the world we live in.
In his free time, Eugene enjoys spending time with his two young sons, food, travelling, swimming, gardening, walks in nature, movies, cars, LEGO, jig-saw puzzles, design and architecture. He is fluent in Chinese and hopes to learn Japanese in the near future.
Our Teaching Faculty consists of certified, qualified and experienced teachers and practitioners. Many of our teachers have been hired for their specific interests and qualifications but most importantly, they shared a common vision of the type of children we are helping to develop.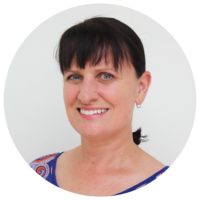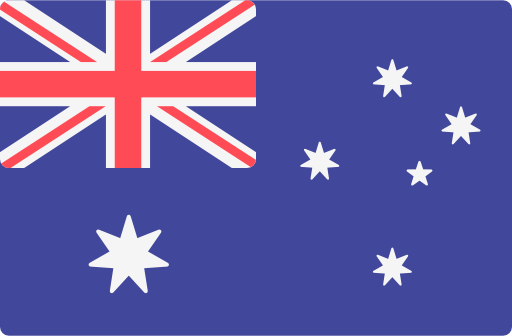 Helen McPherson
Year 1A Teacher
Read more
Helen McPherson
Helen McPherson is an Australian teacher with over 14 years' experience teaching young students, with 8 of those being in International Schools. She has a Bachelor of Education specialising in Early Childhood Education plus postgraduate qualifications in Teaching English to Speakers of Other Languages and Contemporary Literacies.
Helen has had the privilege of teaching a broad range of students from many nationalities. She has experience with a broad range of curriculums and different educational frameworks. Helen focuses on a range and balance of teaching methods to allow each student to develop as a whole child. Helen's professional interests are in inquiry based learning and language acquisition. Helen has specialised knowledge with regard to the nature of 21st-century literacies, language informed approaches to literacy, and the nature of evidence in literacy curriculum and assessment. She has a passion for inspiring a love of reading in her students.
In her spare time Helen enjoys reading, travelling, being out in nature and spending time with family and friends.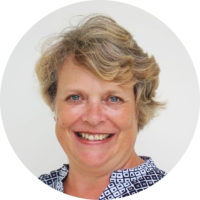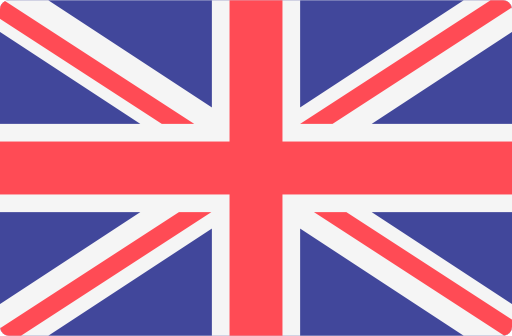 Julie Cooper
Year 1B Teacher
Read more
Julie Cooper
Julie is an experienced UK qualified teacher. She has a BSC (Hons) in Applied Biology from Coventry (Lanchester) Polytechnic and a PGCE from Bradford University. Her subject specialism is science.
Julie has many years' experience teaching across the primary age range in schools in the UK and Singapore. Her love of science and expertise in teaching science is highly valued in schools she has taught in. Whilst working at Tanglin Trust School Julie promoted the use of the grounds as an exciting science resource for young learners to explore science concepts and develop their understanding of and love for science. She is looking forward to developing the Garden to Table Project at The Grange in which the students learn essential life skills in a fun way and also learn about food education and environmentally sustainable practices and lifestyles. These are areas in education that Julie is passionate about.
She believes in creating a positive learning environment in which children are confident to "give it a go" and believe in their own ability to take on new challenges. Julie's hobbies include a variety of arts and crafts, often taking inspiration from nature and the architectural and cultural diversity of SE Asia.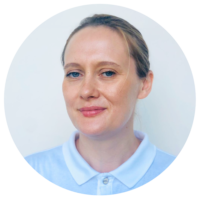 Magdalena Ackermann
Year 2 / Additional English Language Teacher
Read more
Magdalena Ackermann
Magdalena is a UK qualified teacher with a university degree in teaching obtained in London. She specialises in EAL pedagogy within the context of the curriculum. Magdalena has taught a wide rage of students from multicultural backgrounds, which helped her facilitate international-mindedness. She speaks two additional languages and owns a linguistic background in English.
Since her graduation from university, she had various opportunities to work in EAL departments in schools across London. This experience greatly enriched her specialised knowledge and pedagogy in second language acquisition. One of the areas she feels particularly captivated about is the language dominance in bilingual children, which she has  researched.
In her spare time, Magdalena enjoys spending time with her son and is passionate about fundraising money for children's hospitals.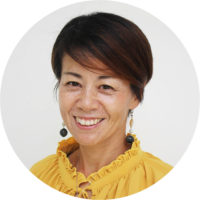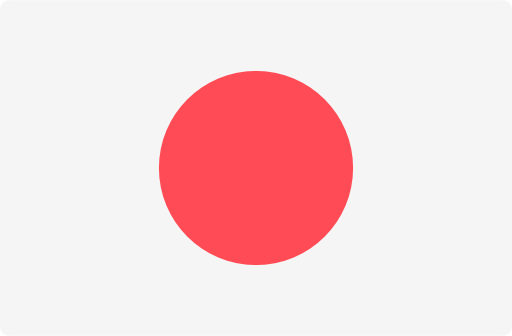 Emi Morishige
Japanese Language Teacher
Read more
Emi Morishige
Emi is the Japanese language teacher at The Grange. She has been a relief teacher at other international schools in Singapore for over 6 years. She also teaches Japanese culture and traditional customs to students as well.
From her working experiences and experience in raising her own children, Emi has a strong motivation to teach Japanese Language to young children.
Emi has lived in Singapore for 14 years now. She has three boys who grew up in here and studied in international schools in Singapore. She is very happy to support expat families by sharing her own experience.
Emi has many interests in areas such as cooking, sowing, knitting, piano and sports. During her free time, she likes to play tennis and football!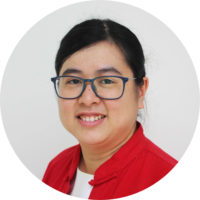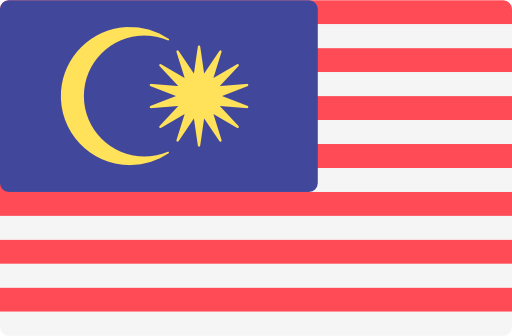 Chen Lih Jiun
Mandarin Language Teacher
Read more
Chen Lih Jiun
Lih Jiun is an experienced educator with 6 years of Mandarin teaching experience in Singapore and Malaysia. She has also obtained the Certificate for Teachers of Chinese to Speakers of other languages (CTCSOL), a certificate recognised globally for teaching Chinese as a foreign language.
Lih Jiun has a very strong drive for excellence and is very passionate in her teaching. She believes that education must be balanced and consistent. As a teacher she often motivates her students to extend their own personnel limits.
In her free time, she enjoys practicing Chinese calligraphy, reading, swimming, and cycling. She is proficient in Mandarin, English, as well as Malay.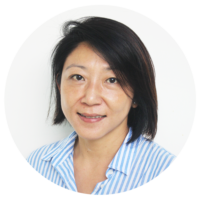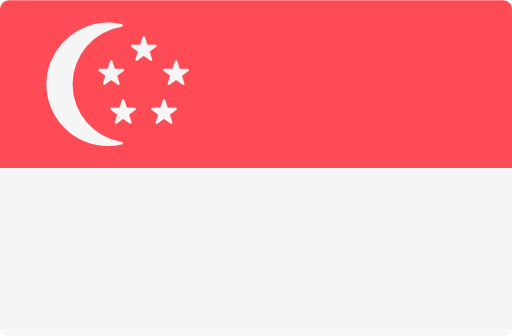 Serena Yeoh
PSPE / Math / Science Specialist Teacher
Read more
Serena Yeoh
Serena started her teaching career as a primary school teacher since 2008 after graduating from National Institute of Education, Singapore where she majored in Physical Education and English. Her teaching careers also included teaching at the Polytechnic with the School of Sports Health and Leisure as well as an adjunct lecturer with Nanyang Technological University, Singapore.
As an ex national athlete, Serena is also a rugby coach since 1998 where she coached rugby to kids age ranging from 7years old across to tertiary and adult level. As a trainer for World Rugby since 2010, she has travelled to different parts of Asia delivering coaching/ strength and conditioning courses and educator courses.
She strongly believes that through Sports and Physical Education, it nurtures and develops creativity, confidence and self- exploration in a child holistically.
Serena holds a Master of Science (Exercise Science and Sports Studies). Currently, she is pursuing a postgraduate certificate in Play therapy with Academy of Play and Child Psychotherapy. In her free time, she enjoys swimming and keeping fit in the gym whilst at the same time, reading, cooking and oil painting for its therapeutic benefits.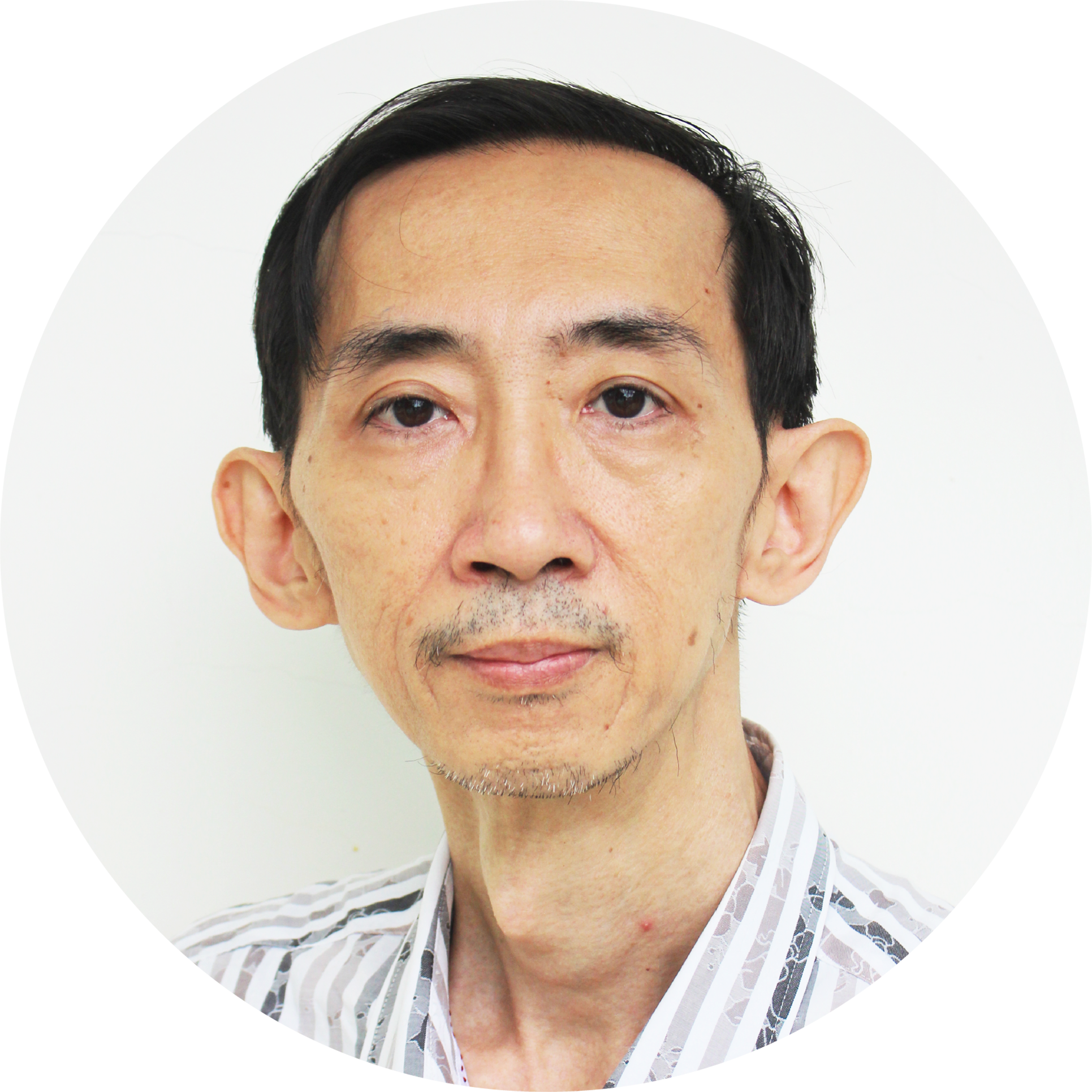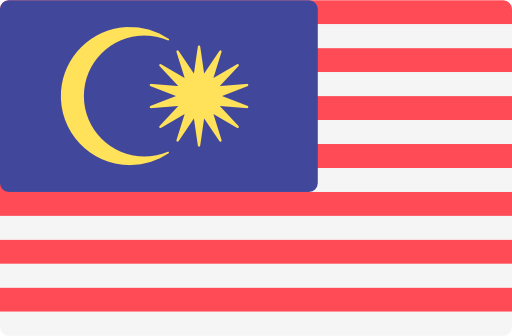 Slone Lim
Art Teacher
Read more
Slone Lim
Slone started Thearthaus Studio in 2013 as the Director cum Senior Art Instructor. He coordinates all the art programs, trains the teachers at the studio, and teaches and monitors the development of the students.
He is deeply passionate about implementing a quality art education that not only delivers Art knowledge and skills, but also promotes international-mindedness through awareness and understanding of cultural art, as well as develop important personal character.
Slone believes that an Art education is an integral part of education for all students and not just those who are talented in Art. He has since successfully brought his art programs to many kindergartens. Since its inception, Thearthaus Studio has trained over one thousand students from over 30 countries. Each year, many Thearthaus students are successfully accepted into SOTA and Art colleges/universities around the world.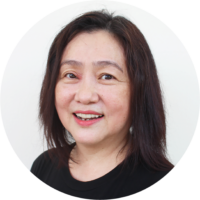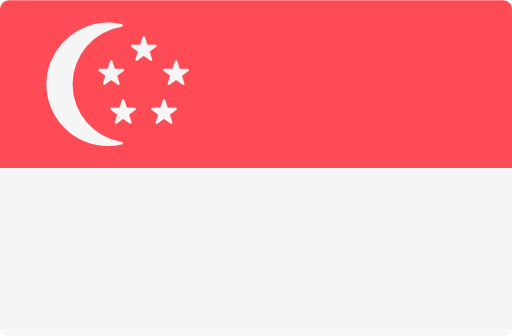 Charis Leo
Music Teacher
Read more
Charis Leo
Charis possesses a very personable and pleasant personality and is likeable by all who know her. Beyond such traits, she is dependable and faithful to her friends and family. A big heart, helpful and generous attitude is shown towards others.
Charis is hardworking and is fully committed to the tasks given to her. She gives her best to her work, demonstrates creativity and seeks to plan her lessons with new ideas. Charis is a conscientious teacher and has received many positive comments from her colleagues and students. Charis was a Trainer at the Yamaha Music School and Kinderland Singapore. In addition, she has taught in Pei Chun Public Primary School (IT Music), Nafa Kindergarten and the Tom Lee Music School in Hong Kong.
Charis is especially good with young students as she has many years of experience working with children. Her joyful disposition and expressive nature makes her lessons interactive and engaging.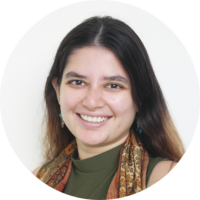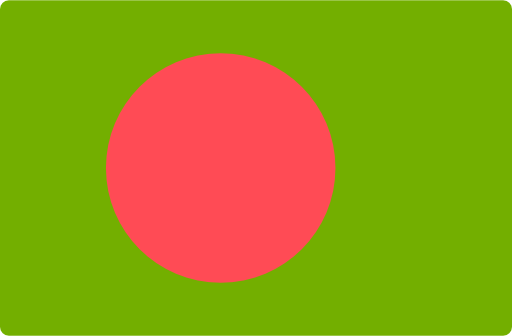 Adila Sayyed
Coding Instructor
Read more
Adila Sayyed
Adila started volunteering as a teacher's assistant when she was 15 and has moved on to teach all sorts of fun programmes since then. In college, she and her friends ran a non-profit enrichment program where over 50 children learned about the world around them through play and having fun! Due to her involvement in the programme, Adila became a UN Sustainable Development Goal talent for Goal #4 (Quality Education) in 2017. She also started teaching Coding in primary schools during that time.
Adila co-founded VERE360, an edu-tech start-up company that builds educational tools in virtual reality to support and enhance better learning.
Adila graduated with a degree in History and Global Antiquity from the Yale-NUS College.