Meet our Director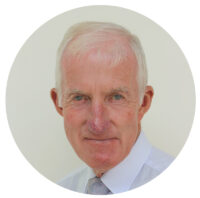 The Grange Singapore is the first international primary school of Crestar Education Group – forerunners in preschool education in Singapore and across Asia for the past forty years. The aim of opening this school in Singapore is to create a wonderful model learning environment that can be replicated successfully internationally. I feel most privileged to have been invited to lead the development of this educational model.
We are not out to compete with other established international schools; we just aim to be the best that we can so that our students are set to have the greatest school and learning experience. Our energies are, therefore, in creating a unique family-oriented school in which every child feels happy, valued, and cared for. Our limited enrollment and small size are going to enable all our students to be known by all of our teachers – not just as learners, but as personalities and as creators.
We are fully committed to our core values: Respect, Responsibility and Creativity which underpin everything we do and the way we do it.
Our principal and teachers have been carefully selected because of their vast experience, their knowledge of Singapore, and the praises that they have earned from past students in their care, and those students' families.
Come and meet us and experience The Grange – the school in which creativity flourishes and such high value is placed on the development of individuals into confident and responsible members of society.
Ronald hails from Britain, but has been resident in South-East Asia for thirty years. His entire career has been spent in education. He led three of the region's prestigious international schools – Tanglin Trust School, British International School Jakarta and British School Manila.
He also spearheaded the development of a new paradigm in education which changed the distribution of prosperity in the developing world. Ronald has been awarded several honorary positions, including Fellowship of RSA and recognition by Britain's Queen Elizabeth II for services to education.