Primary Years
The Grange is one of the first schools in Singapore to offer the Cambridge International Primary Curriculum under its Proficiency Frame of Learning, which covers the core subjects of English, Mathematics and Science necessary for building foundation knowledge. Through an interdisciplinary inquiry-based learning approach, students are encouraged to expand their knowledge base and to become globally aware. To do so, we have embedded many of the United Nations' Sustainable Development Goals in our teaching framework.
Our internationally-qualified and experienced teachers take advantage of every opportunity that arises to promote learning. Through these learning experiences, students are encouraged to take ownership of their learning and develop lifelong skills along the pathway of becoming globally-minded students.
A supportive learning environment
All spaces within The Grange are created with learning in mind. Students of The Grange will have access to the following learning areas:
Creative Studio
Music Studio
Visual Arts
Language Support
Sustainable Garden
Health and Physical Education (in partnership with JACPA)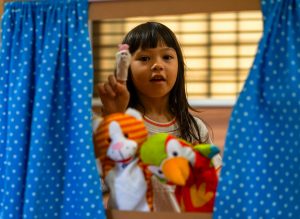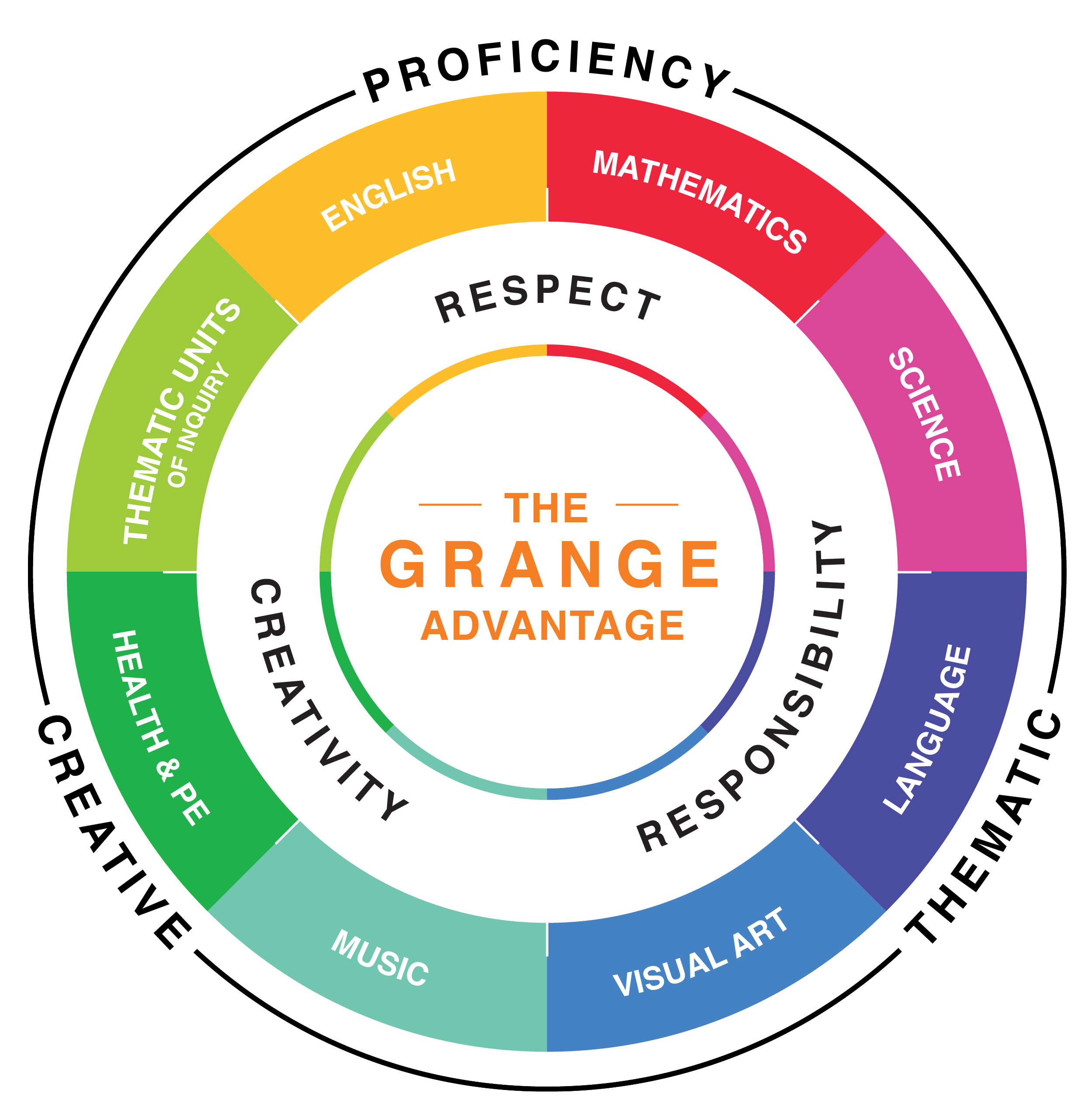 Our Frames of Learning 
Innovative and Nurturing Curriculum
The Grange's Curriculum is designed for students aged 5 to 11.
It develops students to take ownership of their learning and nurtures them into lifelong learners. It encourages them to be respectful, responsible and globally-minded citizens.
The curriculum at The Grange is based on the 3 Frames of Learning.
The Proficiency Frame embraces learning core subjects such as English, Mathematics and Science – important for building foundation knowledge.
The Thematic Frame promotes curiosity through an inquiry-based approach to learning, where students learn through six interdisciplinary Units of Inquiry. Presented in themes, they incorporate challenges that are global and relatable. Students are asked to make connections with prior knowledge, becoming analytical, problem-solving and responsible learners.
The Creative Frame encourages original expression through application of music and visual arts techniques and technologies. Students apply their knowledge in music and the Arts to compose and create original works.
These unite to create an holistic education that enables our students to be adaptable, resilient, innovative and future-ready.
Projects
Creators in Residence Project
The Grange's Creators in Residence project introduces a one-of-a-kind experience for students. Artists will develop their own works of art in the Creative Studio – but the works are based on the Frames of Learning. This project acts as inspiration and learning points for students, and students can take their ideas to develop their own original pieces of work.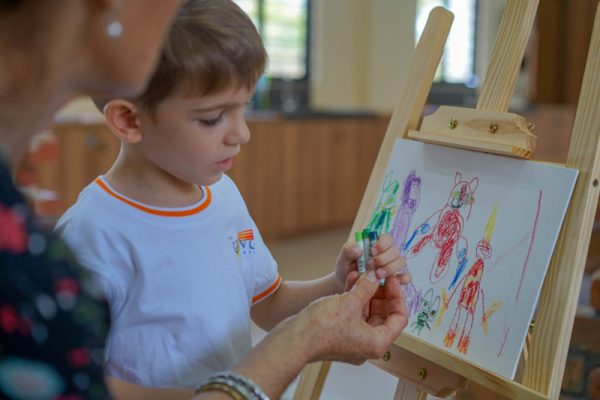 Garden to Table Project
Modeled on the Food and Agriculture Organization of the United Nations, this programme teaches essential life skills in a fun, engaging and hands-on way, as students learn about food, education and environmentally sustainable practices and lifestyles. Students across all levels are involved in technological innovation and sustainability practices, through the maintenance and development of an environmentally sustainable garden.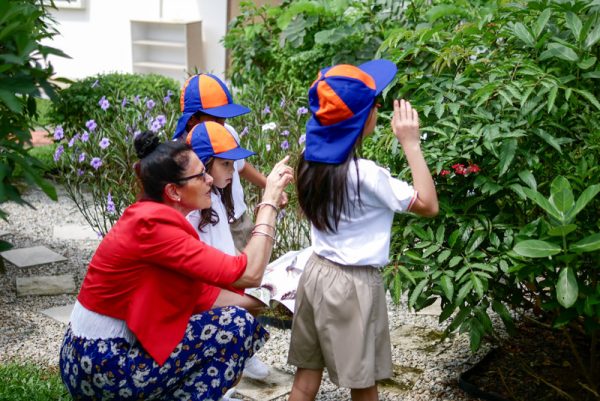 Courses
All courses at The Grange are full time.
Method of Delivery
Face-to-face
10:00am – 4:30pm
Teacher-Student Ratio
Course Duration