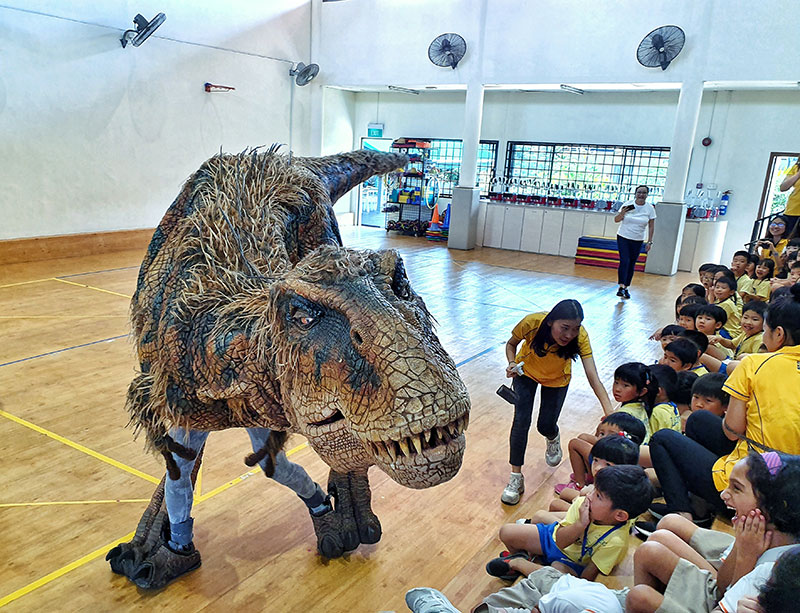 65 million years ago, dinosaurs roamed Earth. Then they went extinct – or did they?
In a surprise welcome for our students back to Term 2, a baby Tyrannosaurus Rex visited The Grange and provided our students, along with children from our sister brands, Kinderland Preschool and ELFA Preschool with a jaw-dropping experience.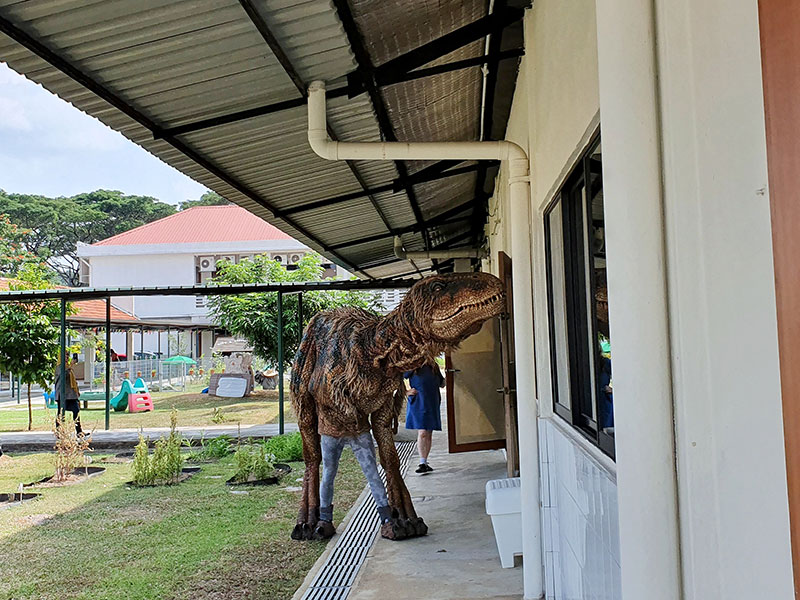 This was made possible by the live arena show – Walking with Dinosaurs – The Live Experience, inspired by the live documentary produced by BBC Earth. Schools under Crestar Education Group like The Grange were proud to be one of the few selected venues in Singapore where the dinosaurs made an appearance.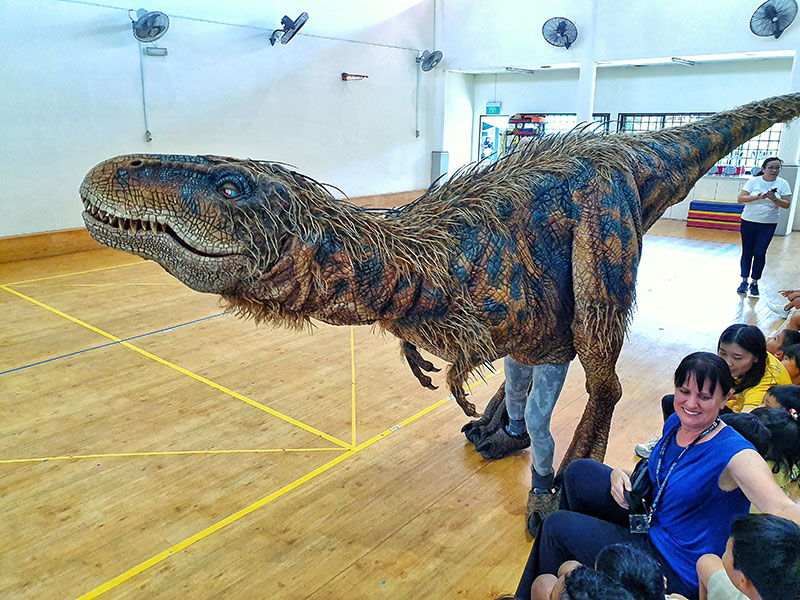 While our term started with research on dinosaurs, nothing beats having a life-like Tyrannosaurus snapping its jaws centimeters from you. The attention to detail on the suit and realistic emulation of the T-Rex provided our students a moment never to forget.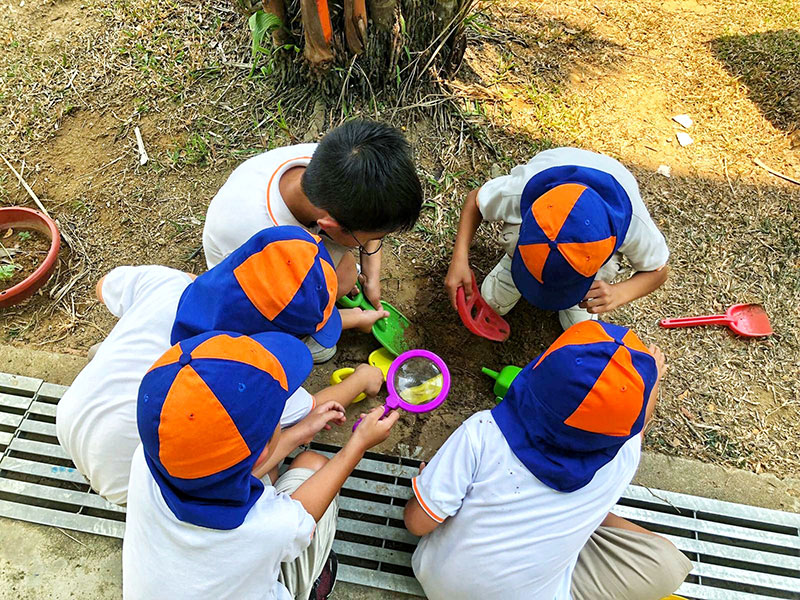 The enthusiasm carried over to lesson time, where students marked out the lengths of different dinosaurs at the open courtyard. The amazement came only after getting a visual sense of how long they really are. For days after the dino visit, students were digging around the campus, utterly convinced that they could find dinosaur bones if they dug deep enough. Paleontologists in the making here at The Grange!