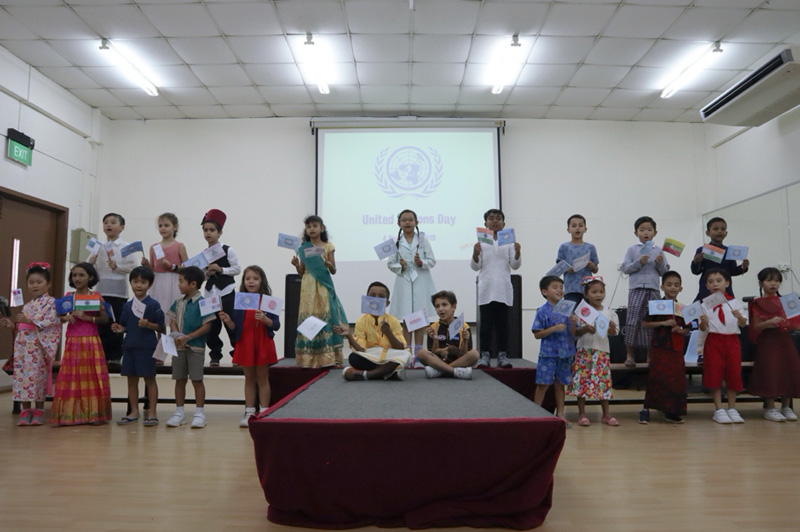 Children at The Grange wore their national costumes and carried their national flags to celebrate the school's inaugural United Nation's Day on Monday, 4 November 2019. It was to mark the anniversary of the UN, which was founded in 1945 with only 45 member countries.
Today,  the UN's membership has grown to 193.
UN Day is a day where countries around the world celebrate cultural diversity through national costumes, flags and food. The day's programme was kicked off with our students of 16 different nationalities singing the song "It's A Small World", celebrating the diverse community within The Grange.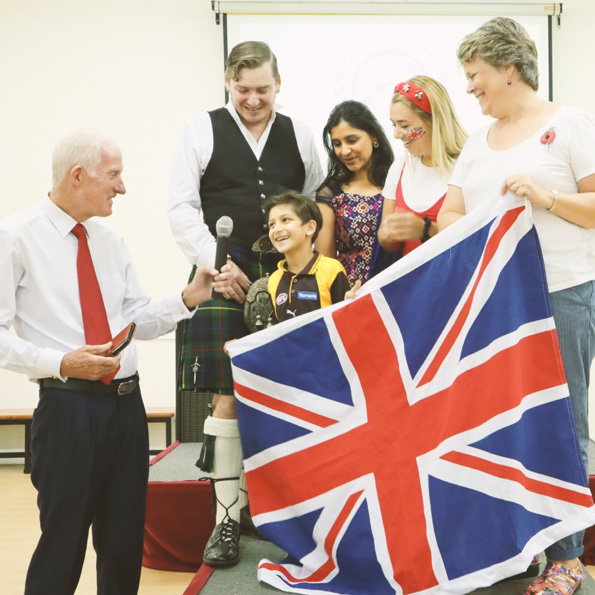 Next, was the Parade of Nations, introducing the school to every country represented at The Grange.  Every family took to the stage and shared something precious to them about their country, city or culture.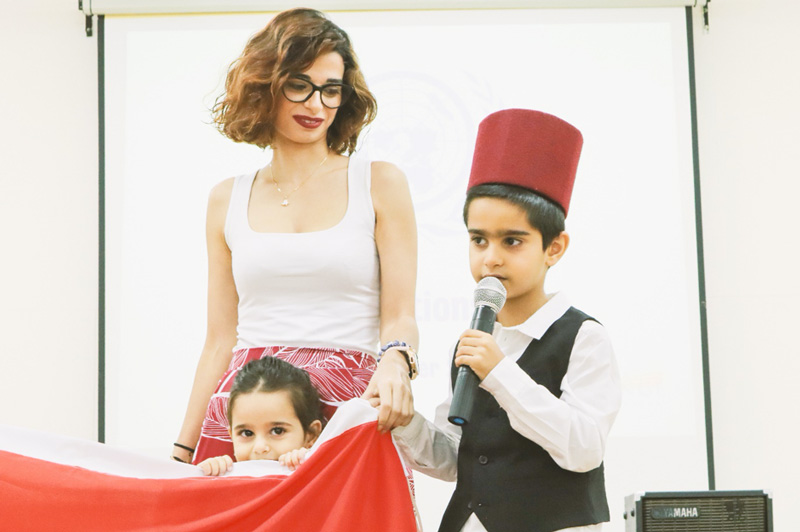 We ended the showcase by posing for a group photo before partaking in an exotic buffet of delicious national  dishes prepared by the staff and the families attending the event.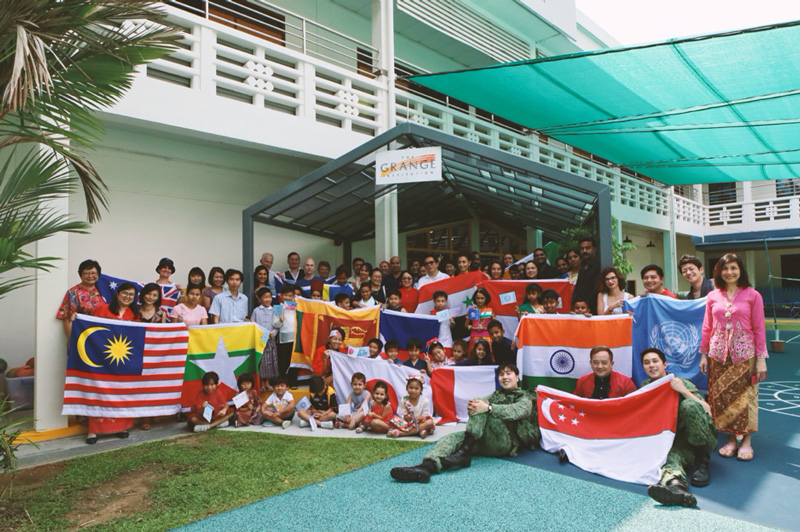 Celebrating UN Day aligns with the school's aim to celebrate diversity, promote cultural understanding and acceptance. As a school with a diverse international community, we want to remind ourselves that we are part of a larger community that share many similarities despite our differences. We want to thank all our families who participated, making it a hugely successful and memorable one for the school. We look forward to our UN Day celebrations next year.