Children at The Grange Institution (TGI) joined their counterparts around the globe on 22 March to mark World Water Day by writing messages about "Valuing Water" and the importance of protecting our vital water resources.
Activities organised for the students were also aimed at raising awareness for about 2.2 billion people around the world living without access to safe water.
They were given the opportunity to share what water meant to them.
The messages were written in various languages to highlight that no matter where we live, water is equally important.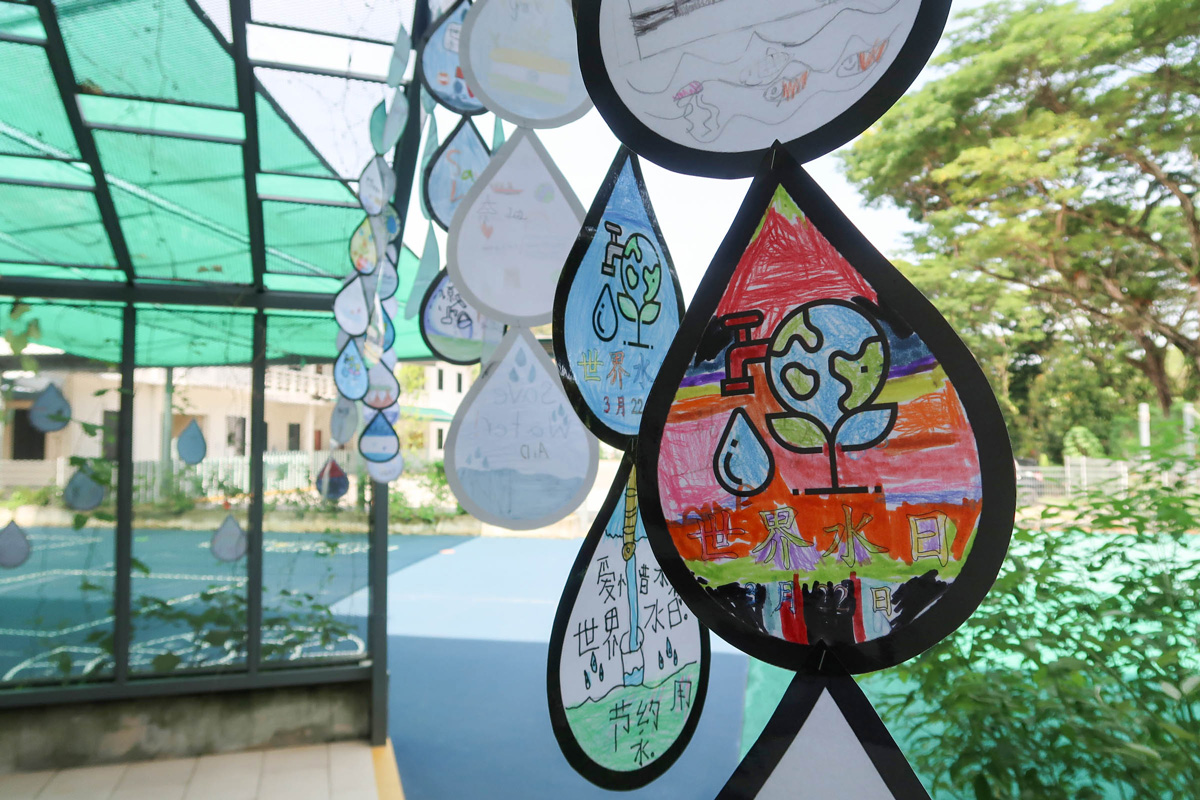 Posters spreading awareness of water conservancy designed by our students are also a mainstay at The Grange. The posters are placed in the school toilets to serve as a reminder to save water.
Our Year 3 students put up a presentation as part of their IPC unit 'On Tap' Exit Point. They taught their younger peers about the water cycle and even built water treatment plant models to illustrate how sewage water is being recycled and treated. They also shared their knowledge on the causes and effects of water pollution, as well as prevention methods.
We hope that everyone can do their part in saving water and raising awareness for the need of more sustainable management of freshwater resources.