I developed the love of reading fiction at a young age.  Even though she is now frowned upon as a writer, Enid Blyton inspired me, and my favourite book was 'The Put-Em-Rights'. She wrote over 600 books in her life time, and made readers out of thousands of children.  I consumed her stories with a vengeance. I thought at the time how magical it would be to be able to inspire young readers and to open their imaginations.
Although I liked writing in my school days, I never made good marks, and, over time, convinced myself that I could not really write well.
However, in my early teaching career as a primary school teacher, I loved the challenge of inspiring young learners to experiment with their writing, and I played creatively with words and expressions alongside them, but never seriously took the idea of writing to create a piece of work which would be read by others.
A few years ago, I spent the Christmas holiday season at a villa in Bali.  It should have been an idyllic relaxing time, but the weather was not at all pleasant.  There was lots of rain, and it was unseasonably cool.  I just could not get warm.  And the sun did not appear throughout the holiday period.
On one particular day, as I sat with a guest over dinner, I said to the guest, 'Let me tell you the story of the day that the sun decided not to wake up.' And I weaved a tale without really thinking about it too much.  When I paused, my dinner guest said, 'And then?  What happened next?'.  And I had to respond that I would tell the next part of the story the following day.
That marked the birth of my first novella: The day the sun decided not to wake up. And on its publication, my publisher arranged for me to appear in gigs as a story teller.
It was such a thrill to me to realise that I could bring enjoyment to an audience.
And it inspired me to try to write more.
'The little grey cloud' followed.  And then 'The little snowflake that really did not want to melt'.
I had discovered a formula that worked:  invoking an empathy in my readers and listeners by breathing life and feelings of hurt and happiness into inanimate beings.
The world of book publishing is a big business world, and it is not easy to be discovered as the next JK Rowling unless one can invest huge resources.  It has never been my aim to make it big time or to be discovered, but I am delighted when someone says 'I really enjoyed your book.'
One of the best achievements was when I commissioned a professional artist and designer to work on 'The little star that so wanted to shine' with me.  And, to this day, I cannot hold back a tear in my eye when I tell the story.  And I discovered that I can induce tears in my listeners by finding appropriate music to accompany the story.  In this particular case, playing a recording of the 1940s version of 'When you wish upon a star' at the climax of the story works wonders.
When I was offered a commission to write a book for a preschool education group, I loved rising to the challenge, and since I was given a blue print of what should be included in the story, it was rather like writing by numbers.
A young student said to me recently, 'Mr Stones, I really like your stories.  When are you going to write another book?  My problem is that I have never been trained as a writer, and, without an idea for a story, I am lost.
But, when I paid to enrol in a master class to develop the art of writing, I found that I had learned by doing, and frustratingly, I abandoned the class.
However, 'The loneliest jar of peanut butter' came out of the experience, so not all was lost.
In conclusion, I do not consider myself a natural writer, so if I can write and publish a book, anyone can.
Ronald Stones OBE
Director of Schools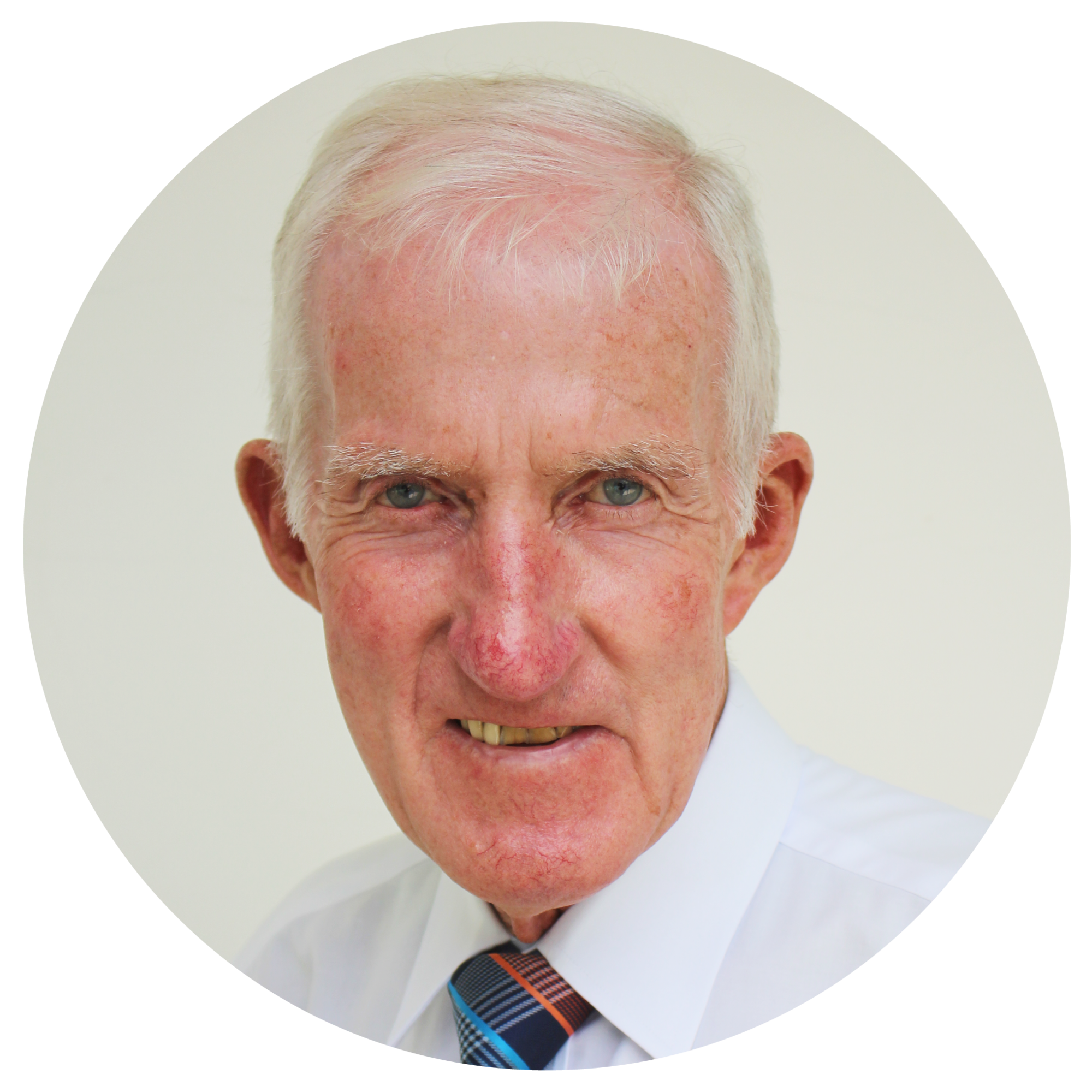 Ronald hails from Britain, but has been resident in South-East Asia for thirty years. His entire career has been spent in education. He led three of the region's prestigious international schools – Tanglin Trust School, British International School Jakarta and British School Manila.
He also spearheaded the development of a new paradigm in education which changed the distribution of prosperity in the developing world. Ronald has been awarded several honorary positions, including Fellowship of RSA and recognition by Britain's Queen Elizabeth II for services to education.