Your Partner in Lifelong Learning

Established in 1977, Crestar Education Group (CEG) is a leading provider of infant and child care services, preschool education, enrichment and adult education programmes in the region. Our Early Childhood Education & Care Services are offered through 4 brands: Kinderland, ELFA, NurtureStars and Skool4kidz, with the former two enjoying strong regional presence.
Our Enrichment brands under Crestar Learning Centre, Crestar School of Dance and Molin Tutorial Centre offer programmes in Art, Abacus, Maths, Music, Speech & Drama, Dance and Chinese Language to enhance learning experience beyond the school curriculum.
As a part of our mission to promote lifelong learning, we provide continuing education and training through our Adult Education arm, KLC International Institute (KLCII). KLCII ranks among the region's leading institutions for the training of preschool and child care teachers, offering academic certification from certificate to diploma level.
CEG is officially appointed by the Office of Chinese Language Council International (Hanban), Beijing, to administer the International Chinese Proficiency Test (HSK) and the Certificate for Teachers of Chinese to Speakers of Other Languages (CTCSOL).
The Chinese National Language Committee Putonghua Training and Assessment Centre (Beijing) has also exclusively appointed KLCII to conduct the Putonghua Shuiping Ceshi (PSC) locally.
Strategic partnerships have also been formed with other overseas organisations such as JACPA, Japan's biggest name in sports education for pre-schoolers, to further extend our quality product offering.
International School Brand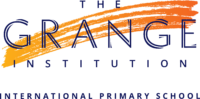 Crestar Education Group's mission is to provide quality education programmes and services and setting a vision to be the regional leader in lifelong learning.
Management by Objectives
Partnership
Teamwork
Continuous Learning
Care & Concern