Our 5th TGI Care Pack to our Staff and Students, and the best one yet: A gift of care and love, specially tailored made for our TGI staff and students by the school and our parent organisation, Crestar Education Group. Here's us modelling our new gear. We are a pretty good-looking bunch, don't you think?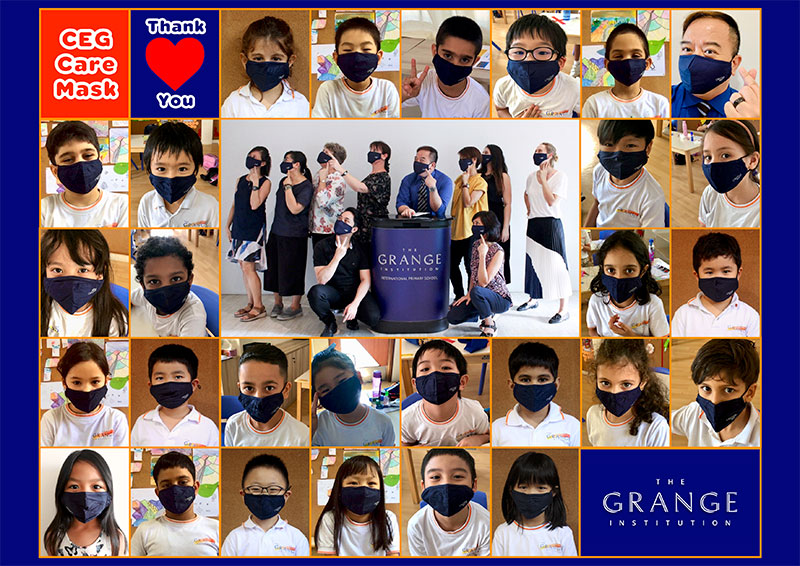 What a timely gift as we send off our students and teachers to start our mid-year school holidays from tomorrow. These CEG/TGI masks will keep you safe as Singapore enter Phase 2: Safe-Transition. Say hello the next time you see someone else wearing one of these masks, as s/he would also be part of our friendly and caring CEG community.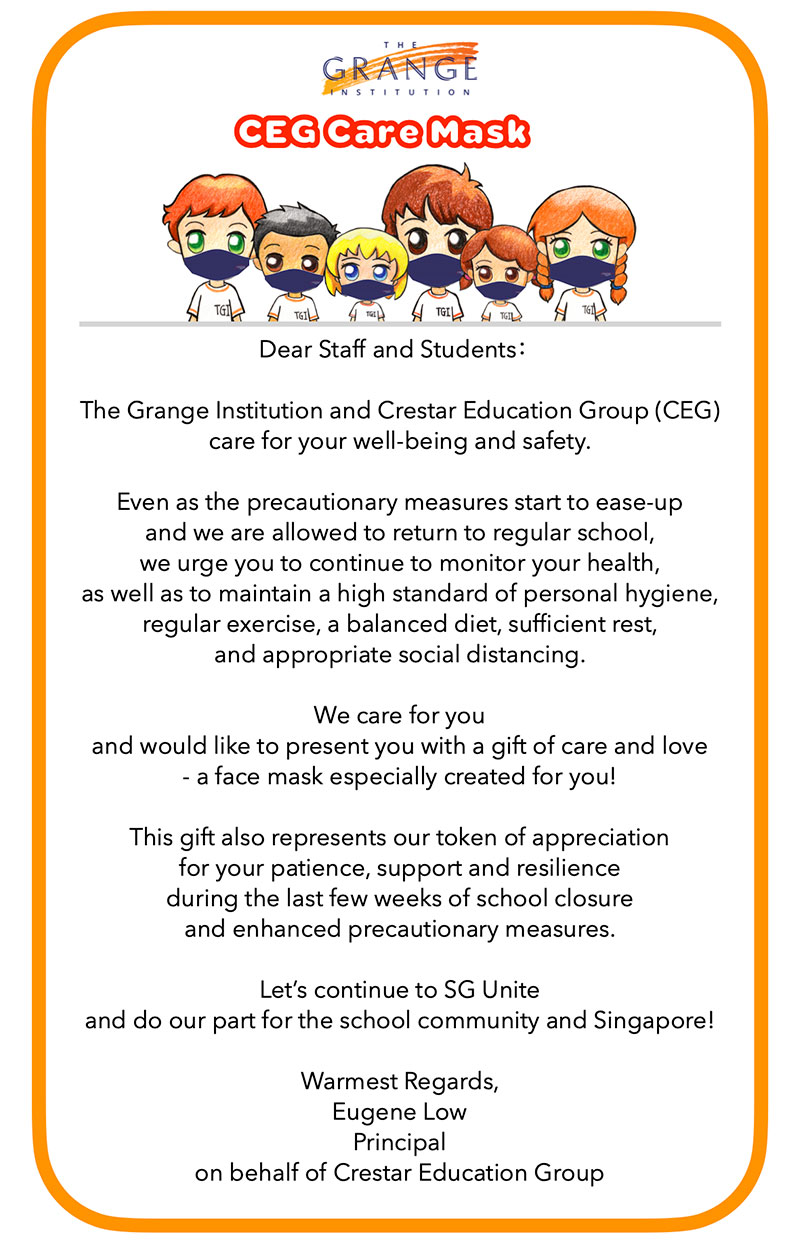 Stay safe and keep healthy! Have a restful break! See you all back at The Grange Institution in July!
Eugene Low
Principal
The Grange Institution