At The Grange we respect and regularly celebrate all the significant cultures and festivities of the main ethnic groups not only for our children to relish the joy of being a part of the joyous occasions. It also allows our children to better understand each other's cultural traditions and build closer bonds. For Deepavali on 13 November, known as the Festival of Light, an exciting programme of activities was lined up for our children. The highlight of Deepavali is Rangoli, the making of beautiful patterns using colourful powders and flowers at the entrance of Hindu homes to welcome the gods and bring good luck.
Teachers prepared ingredients and rolled up their sleeves to join the children to create a burst of colours with all kinds of creative patterns. Besides stimulating the creative young minds, the Rangoli activity also fostered stronger teamwork and bonds among the children.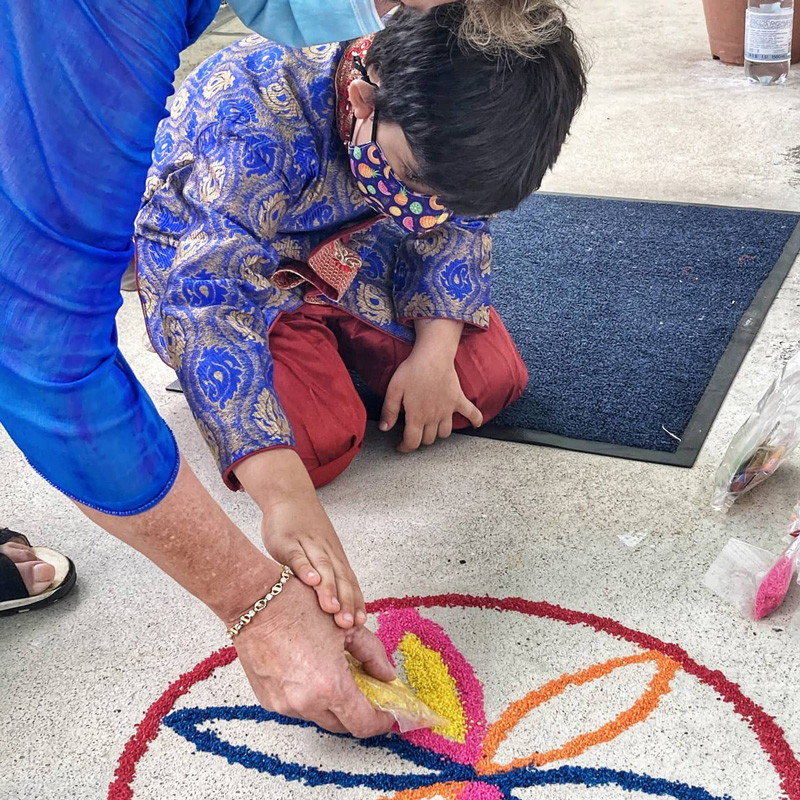 Year 1B students adding colours to their rangoli outside the classroom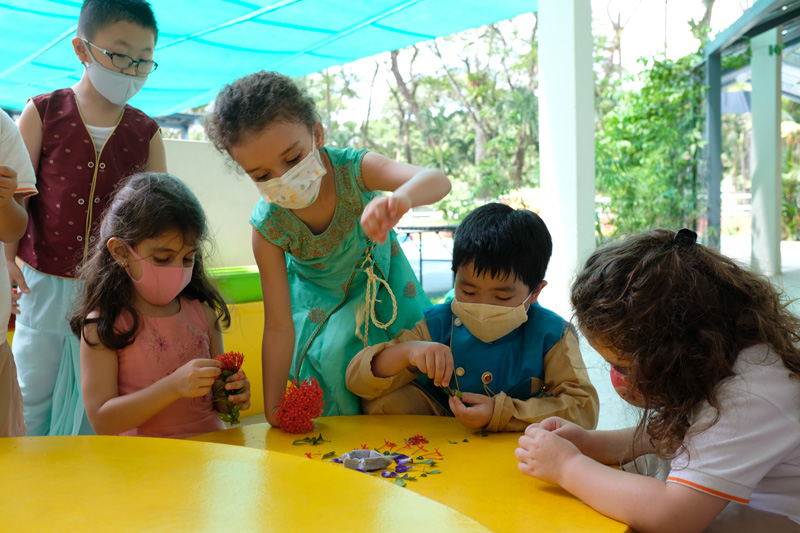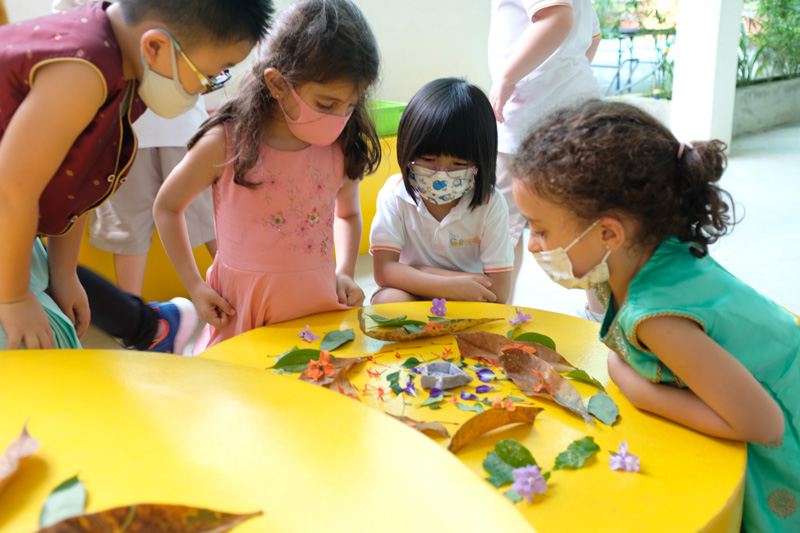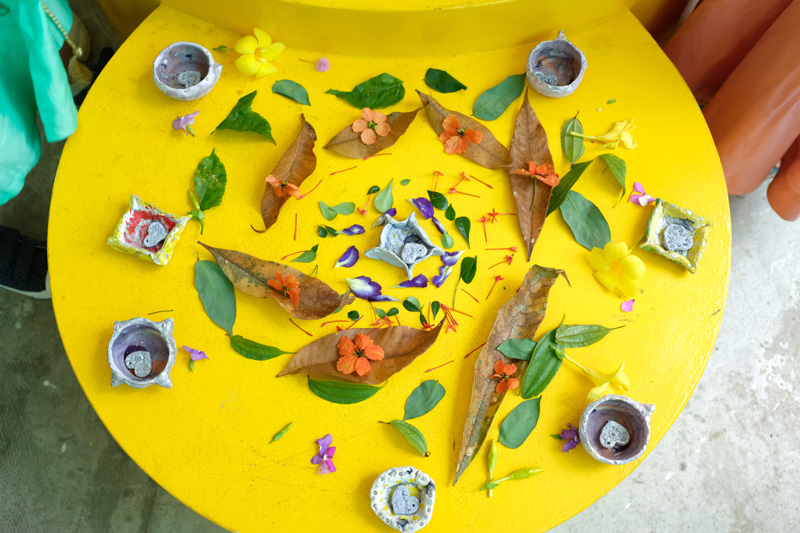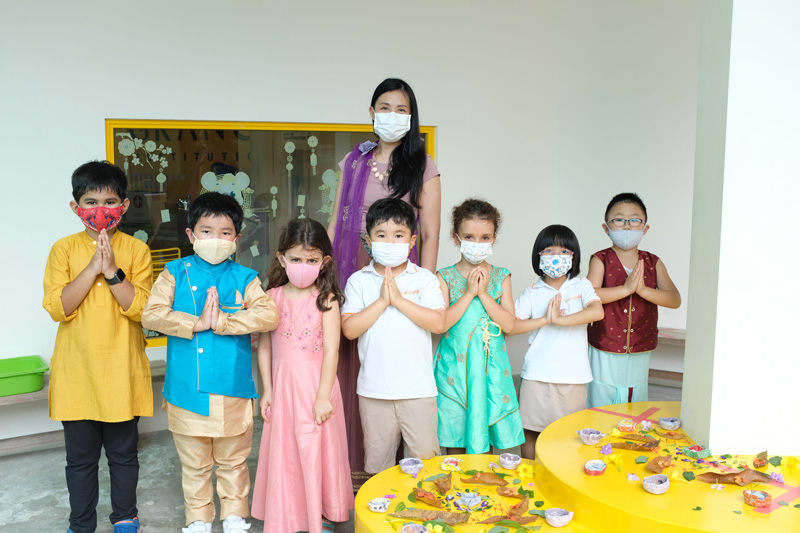 Year 1A students putting together their rangoli with elements from the garden; such as flower petals and leaves
The School also prepared a Deepavali activity kit for the students to bring home to enjoy Rangoli-making with their parents and siblings over the weekend. Here are some of the photos that they have shared:
We hope that everyone enjoyed their Deepavali celebration and got a chance to see the colourful lights along Little India. Thank you to all parents who sent us your rangoli making photos; we thoroughly enjoyed them!