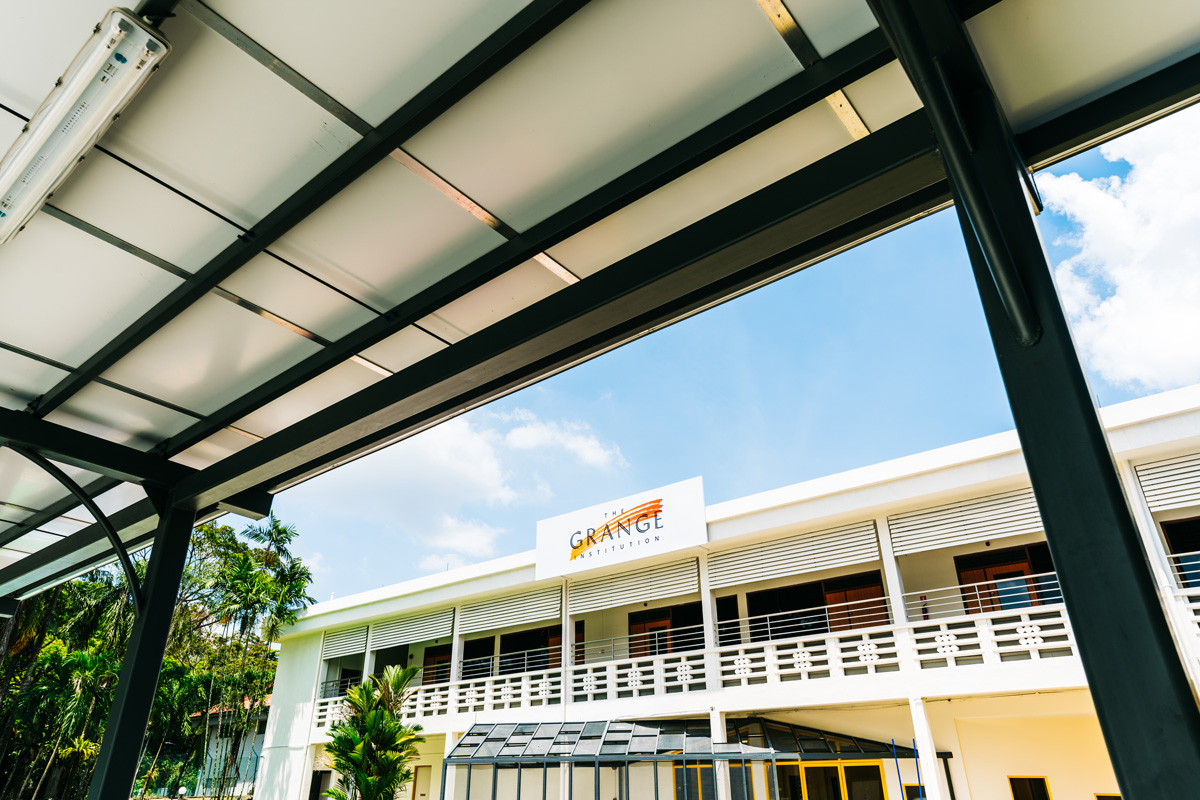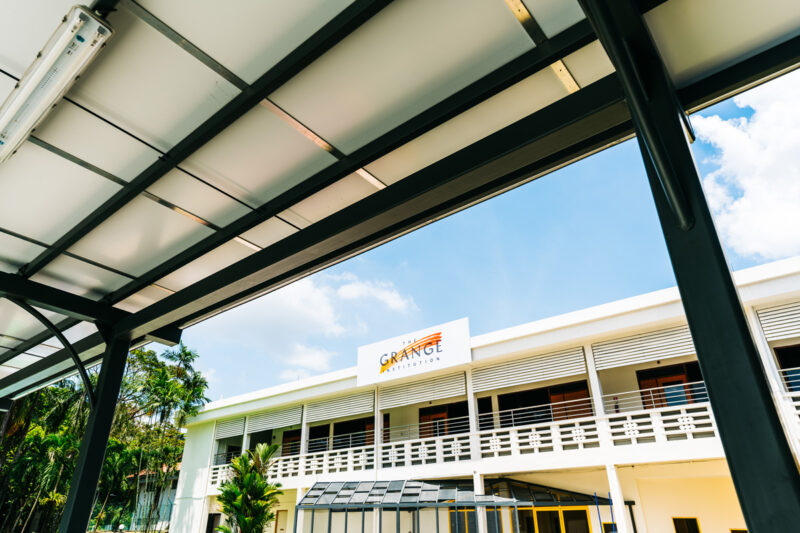 About The Grange
The Grange is an international primary school welcoming students aged 5-12 years old who are Singapore PRs or Dependant Pass holders.
We believe quality education is the first step to inspiring our future leaders. We do this by providing a dynamic and creative environment, inspiring excellence, and developing respectful, responsible and innovative members of society.
We recognise the uniqueness of every individual and seek to bring out the best in each student. Through teamwork, involvement and participation, The Grange instils a sense of belonging within our international community.
What Makes The Grange Unique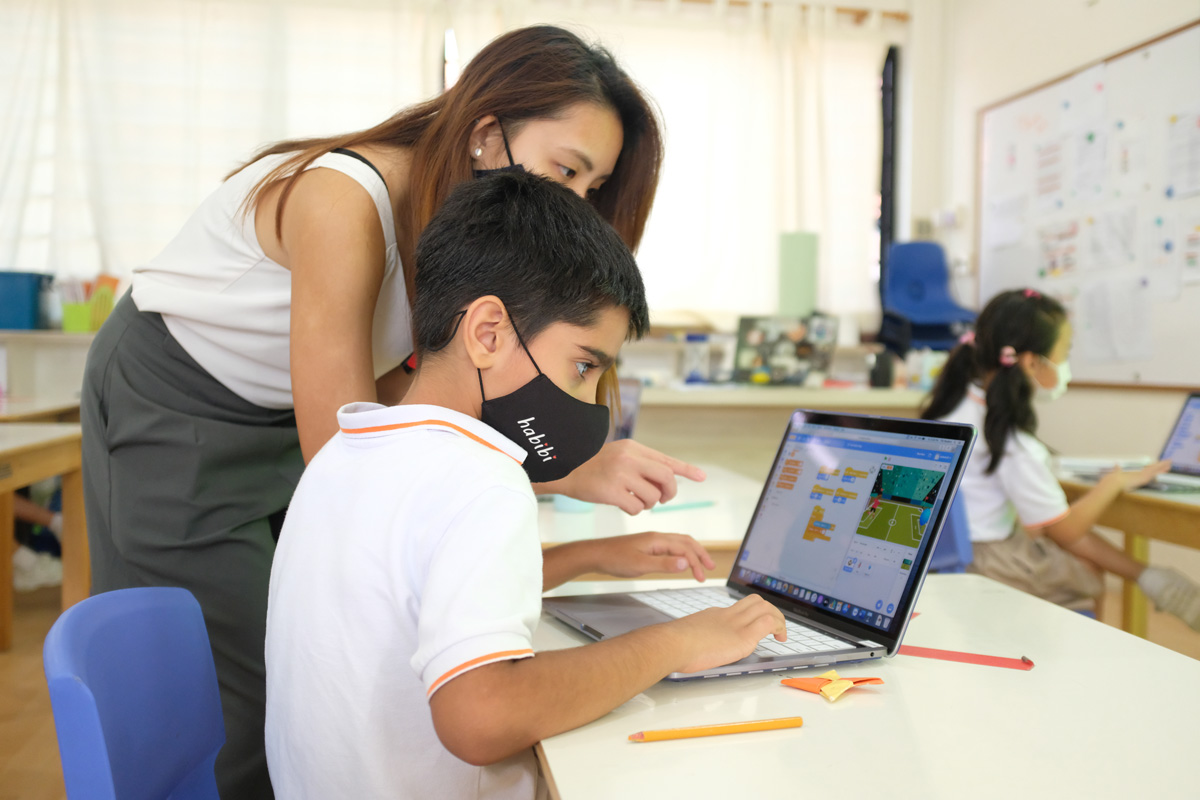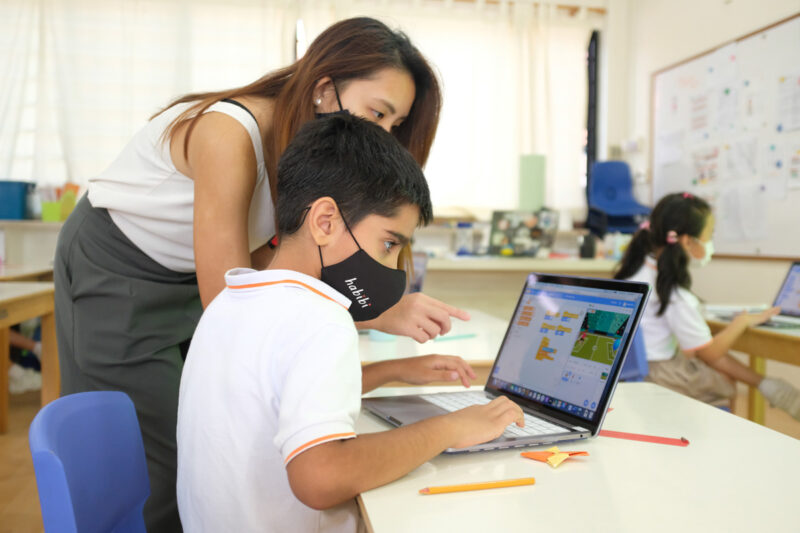 Our Curriculum
The Grange has an innovative and progressive approach to learning. As the only school in Singapore to deliver both the International Primary Curriculum (IPC) and Cambridge Primary Curriculum, the school offers a balanced blend of both rigorous structured subject learning and inquiry-based thematic learning. Our balanced and holistic curriculum includes specialist subjects such as Personal, Social & Physical Education (PSPE), Music, Art and Technology/Coding.
What we love about The Grange
Our daughter had a wonderful experience at the Grange Institution.

With a very supportive community & fantastic teachers – our time at the Grange Institution will be forever remembered.
We visited many international schools after moving to Singapore. We choose The Grange fter going on a school tour and talking with the teachers; they have a wealth of experience and a clear educational vision. The school's Cambridge curriculum was also attractive. We felt that the school was unique. Our daughter is bright and has an open mind, but we can see improvements in her personality and confidence since joining the school.
The school's choice of International Primary Curriculum's Units of Learning cover different aspects of a subject viewed from various perspectives. This system is recognised worldwide, meaning that our children can transit seamlessly if we relocate again.
The Additional English Language teacher conducts her classes to suit six-year-old Ayako's pace of learning using engaging methods. The small class size also helps build her confidence in the language. Ayako can now speak confidently in English and we're very satisfied with her progress! Friends always share that their child's English language classes at school cost extra, but not at The Grange.
The unique "family" atmosphere at The Grange is something we appreciate very much. Moving to a new country has, at times, made us feel lost and frustrated as parents, however, The Grange team has been so kind to talk to us, listen to our concerns and share their insights with us. Their care and sincere support has really helped not just our children but has been extended to even the parents! This is really a family school and we will remember the special efforts of the school for years to come!
The Cambridge Primary Curriculum subjects Mathematics, Science and English are taught in creative ways that enable the students to gain interest and eventually apply the knowledge they learned. The IPC curriculum takes the kids on a learning journey through the different themes in the Units of Learning using fun and interactive activities about the world around them.  Every dinner is an exciting discussion about their day in school including chocolates, inventors, fossils and the Dalai Lama!
Our Educational Philosophy
Driving our curriculum is our unique Cre8tors-in-Action® educational philosophy. This is the DNA of the 'Grange Kids', whom we envision are "Cre8tors" equipped with 8 core competencies (Construction & Design, Respecting the Environment, Entrepreneurial Spirit, Active Citizenship, Teamwork & Partnerships, Original Ideas, Recognising Issues, Service Leadership) that will prepare them for to become effective global citizens.