At The Grange, we run holiday programmes that offer options not just for our students but the community beyond.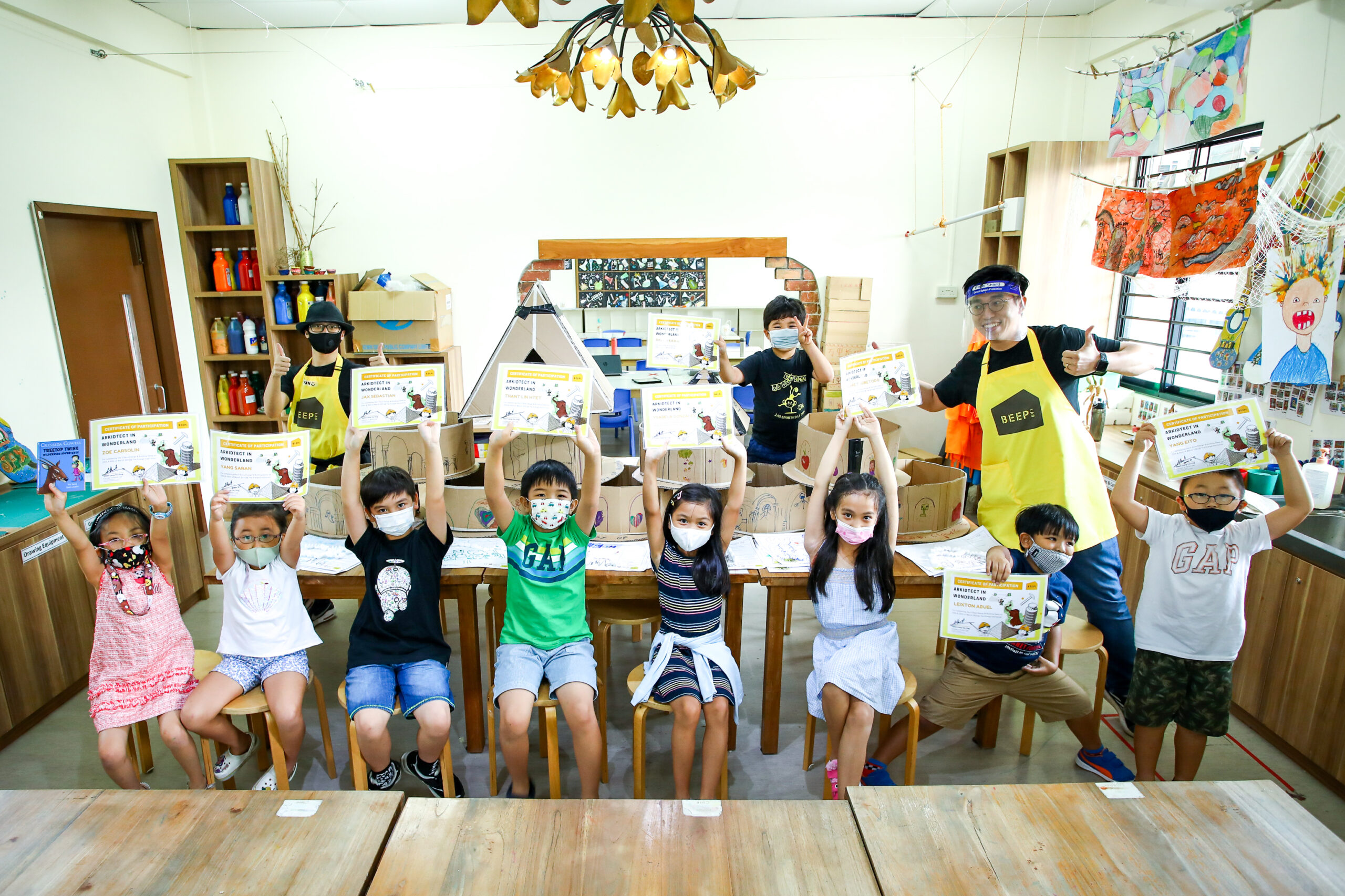 A 2-day 'Arkidtect' Holiday Camp held by BEEP lab
Our holiday camp programmes offers an immersive experience for students. From Language-based to Sports-based camps, students can select programmes based on their interest.
ArKIDtect in Wonderland presents a fun and architectural twist to the story of Alice in Wonderland. While on a fun and exciting journey to seven architectural "wonders", the ArKIDtects were met with an unfortunate earthquake that demolished these wonders. To restore the wonders, they will need to scavenge for recycled materials and learn about the architectural wonders in the process. 
Find out more about the holiday camp by clicking here!
In partnership with Richen Academy Primary School, Taiyuan City, Shanxi, China
The Grange hosted teachers and students from the Richen Academy Primary School for a week. Richen Academy Primary School is our first partner school in China. They are a private Chinese school that is also offers the International Primary Curriculum (IPC), similar to The Grange.
The purpose of this one-week immersive experience was for the Taiyuan students to experience the multi-cultural and multilingual living and learning environment in Singapore.
During the week, these 7-8 year-old students got to experience a totally immersive English classroom environment as well as visited many exciting sites and experienced a variety of different food and transport in Singapore. Through a fun learning approach, the students got the chance to improve their listening and oral English speaking skills as they learn to use the language to engage with local residents in Singapore. They also learned to develop and extend their social and self-management skills.